Heather Heide, MA, LMFT, CSAT

Heather
believes change is a collaborative process where trust, laughter, and safety are essential to the therapeutic journey. She strives to understand your goals quickly and create lasting changes to help build relationships with solid foundations. With 10 years of experience and speciality trainings in EMDR and sexual addictions, she offers comprehensive services to facilitate growth and healing. Heather has specialized training with Dr. Ken Adams on enmeshment, you can find her listed on his provider list here.
She believes finding the right fit for therapy can be a huge relief for the journey ahead. She has a gentle, yet direct approach to therapy.
Heather is licensed in Minnesota and Wisconsin, seeing individuals in person and via Telehealth.
Heather has a tight knit family and a love for spending time outside. In the summer, you can find her on the ATV with grandma spraying thistles, listening to vinyl on her turntable, or reading on her deck. Winter months aren't her favorite so she is generally planning her next vacation or working on perfecting her sourdough recipe.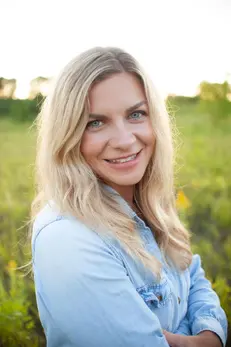 Maria Wasem, MA
Maria is a passionate therapist who sees each session as a place to get things done! She works with individuals to create a safe and inviting environment. This leads to a level of vulnerability and exploration for her clients to do the deep and restorative work necessary for lasting positive change. She specializes in working with individuals struggling with difficult transitions in their life including parenting struggles, relationship dynamics, career anxiety and grief/loss. Maria has a gentle and inviting presence, where she blends humor and healing!
Outside of work, Maria is married and mother of three elementary aged children who keep her busy! She enjoys biking, waterskiing, and always has music playing.

Chase Claflin, MA, CSAT-Candidate
Chase brings a high level of energy and insight into his sessions. He will be the first one to tell you that emotions are necessary for activation of the healing process but not always the most fun to get into, though many of his clients will tell you that he makes it fun! He has a skillful ability to help clients access emotions, pain and trauma that can impact daily
life. Chase has worked in addictions with emphasis on trauma responsive care and is currently adding additional speciality in sexual addictions and betrayal trauma with IITAP's intensive CSAT Training. Chase sees the nuances and challenges that addictions present and works collaboratively with clients to help attain their goals.
Chase is a lover of all things endurance. You can find him out for a long trail run or a bike ride around the city. He finds joy in discovering new music, being an uncle, and walking the lakes with his dog.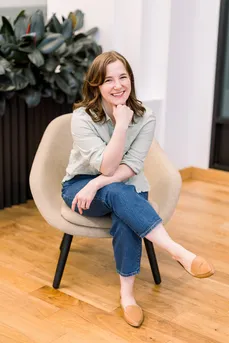 Heather Penm, MA, LAMFT
In session, as well as out of session, Heather believes that connection and authenticity can both help facilitate growth and change. Through the lens of attachment, she strives to work with you right where you're at and help you move toward happier, healthier relationships with yourself and others. Heather has experience working with a variety of concerns, including struggles with addiction, codependency, life transitions, and the grief and trauma that can come along with each. Heather has a special interest in working with new, or soon to be, parents and the difficulties that can arise with that transition. Heather often uses humor and a direct, nonjudgmental approach to therapy, as well as an understanding of the importance of safety in session.
Outside of the office, Heather would likely be found at a coffee shop enjoying a good cup of coffee or relaxing at home watching a good movie!